ka-band-satellite-reception-ufo-10-ufo-f10-uhf-10-uhf-f10-72-east-prodelin-370
►►UFO-10_UFO-F10_UHF-10_UHF-F10 : non geosynchronous object-λ=72° _ Δ λ=±3°/day

KA band satellite reception : the spectrum of the LHCP vector and the detail of the carrier at the f = 20 595 MHz the spectrum of the horizontal vector in the range from 5 to 50 mhz

non geosynchronous object UFO-10,UHF-10 : λ=72° _ Δ λ=±3°/day
source : Boeing Satellite and Intelligence Systems, Inc USA




--- UFO-10_UFO-F10_UHF-10_UHF-F10 : elemetnárne technické fakty a analýza príjmu digitálnych paketov dát na f0=20 595 MHz ---
Vojenská telekomunikačná družice UFO-10 alebo tiež UHF-F10 patrí do programu Ministerstva obrany Spojených štátov Amerických a je pod
operatívnou kontrolou vojenského loďstva Spojených štátov (NAVY) od roku 1999.Plní zadania spočívajúce v distribúcii digitálnych paketov
dát do fixných alebo pohybujúcich sa terminálov prevažne do oblastí Blízkeho východu vo frekvenčnom spektre pásiem UHF-7/8 GHz
a KA 30/20 GHz.Digitálny tok dát prevádzača TP4 s priepustnosťou 24 Mbit/s na kanál na nosnej frekvencii f0=20 595 MHz som identifikoval
po prvý krát pred viac ako troma rokmi v Lučenci na výrazne inklinujúcej orbite nad Perzským zálivom na pozícii okolo 72° východne so
stredovým radiantom s D=140 cm a s dostatočnou rezervou zisku derivovanou od chybovosti BER na kanál CBER=3.0E-3.Tento cyklicky
inklinujúci objekt sa pre inštalovaný radiant na zemskom povrchu nejaví ako statický bod na dráhe a na jeho stabilnú detekciu s maximálnou
rezervou zisku som bol nútený (pri inštalovanom radiante Prodelin s D=370 cm) v intervale približne každých 3-4 minúty rekonfigurovať uhly
azimutu aj elevácie,inak sa tento vojenský objekt okamžite stratí zo zorného uhla vyžarovacieho diagramu a navyše pri aplikovanej
downlinkovej f0=20 595 MHz a šírke vyžarovacieho laloka radianta len 0,28° nie je jednoduché naplniť podmienku permanentnej a zároveň
maximálnej rezervy zisku,kedže všetky činnosti som vykonával manuálne bez systému AZ/EL Autofocus.Denná zmena polohy tohoto
inklinujúceho objektu môže dosiahnúť rozsah Δλ=+/- 3° a tento jav nekoreluje s prípadnou poruchou v systéme troj-osej stabilizácie
alebo s nedostatkom paliva (oxidu dusičný poprípade hydrazín) pri konci jeho životnosti ale je pre tento typ vojenskej družice
charakteristicky prítomný.
Na záver by som chcel poďakovať za poskytnutie základných technických informácií o tejto vojenskej družici organizácii
Defense Technical Information Center,Virginia USA.
author : Roman Dávid_founder of the Czech & Slovak DX Satellite Club_Think-Tank © Lučenec 2014 / Slovak republic


►►UFO-10_UFO-F10_UHF-10_UHF-F10 at λ=72.0°E: KA band reception : the HF string , footprint , geographical location ...

UFO UHF 10 at 72e-KA band reception data

| | |
| --- | --- |
| geographical location of the measurement in the KA band | N48°19719' , E19°40148' , Lučenec,Slovak republic |
| secondary radiant -D- | 370 cm - Prodelin AZ/EL type 1374-990 RX |
| HF system | original proposal for circular vectors |
| LNB for KA band nr.1 | DRO Norsat 880-9000 CF,L.O.stability +/-1 MHz,NF=1,6 dB,range 20 200-21 200 MHz |
| Analyzed frequency spectrum + polarisation | 20 200-21 200 MHz / circular LHCP |
| Field strenght meters | Televes H60 Advanced , Rover DM16 4HD Digimax , TBS 5925 , Unaohm AP 201 S+ |
KA band-Prodelin 3.7 m KA band -original proposal for the circular vectors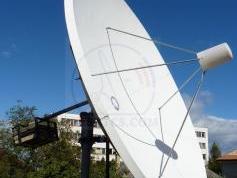 Defense Technical Information Center,Virginia USA
UFO_UHF 10-KA band footprint geographical location of the measurement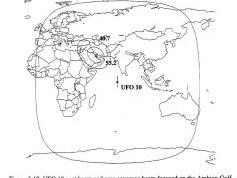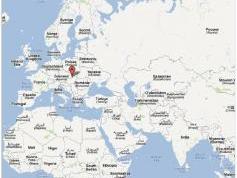 ►►UFO-10_UFO-F10_UHF-10_UHF-F10 at λ=72.0°E: analysis of the spectrum and the quality
►The complete range of the -LHCP- vector in the KA band from 20 200 to 21 200 MHz
►Quality+spectrum+4T2 services-pids+constellation analysis : C1/TP4/Data = 20 595 MHz LHCP pol.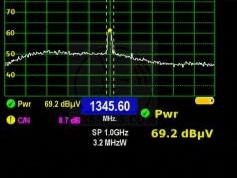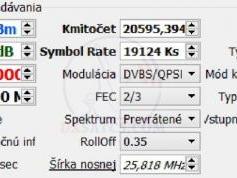 ►►UFO-10_UFO-F10_UHF-10_UHF-F10 at λ=72.0°E: list of identified carrier

-

-Frequency/Polarisation


----------Provider/Channel----------

---SR---
---FEC---
---Footprint---
---Antenna---
---DVB/Encryption---
20 595 MHz - LHCP
TP 4-data terminal


19 125
2/3
?
100+ cm (testing)
depending on the location
DVB-S/MPEG-2
►►UFO-10_UFO-F10_UHF-10_UHF-F10 at λ=72.0°E: : copyright

All the information, images, measurements and analyses in Ka band frequency spectrum in high frequency engeneering and wave physics are results
that come exclusively from scientific research conducted by Roman Dávid - the author and the owner of www.dxsatcs.com. All the information found on
www.dxsatcs.com are protected by copyright as a part of intangible property and are protected by EU law and Slovak national legislation. Usage, copying
and distribution of any information or its parts without author's permission is strictly prohibited.
Všetky informácie,grafické zobrazenia,výsledky meraní a analýz príjmu vo frekvenčnom spektre pásme Ka pochádzajú výlučne z vedecko-výskumnej
činnosti autora dxsatcs.com Roman Dávida z oblasti vlnovej fyziky a VF techniky a spadajú do jeho duševného vlastníctva,ktoré je chránené zákonmi
Európskej únie a Slovenskej republiky .Ich celkové alebo čiastočné kopírovanie, imitovanie alebo distribúcia bez súhlasu autora je výslovne zakázaná
z dôvodu výhradného vlastníctva autorom .
author : Roman Dávid_the founder of the Czech & Slovak DX Satellite Club_Think-Tank © Lučenec 2014 / Slovak republic