Bonum 1 at 56.0°E
Bonum 1 at 56.0°E : Technical data

--- Bonum 1 at 56.0e-east russia footprint : 12 226 L Tricolor TV Sibir - MERp=6.5 dB ---
click for enlarge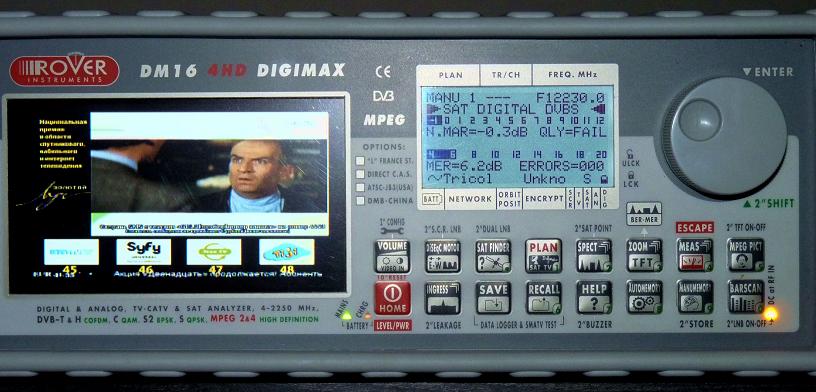 satellite : Bonum 1 - orbit : 56.0°E - TP : 8/ KU - lifetime : from 22.11.1998 - 11 years
.
Bonum 1 at 56.0°E - East Russia footprint : spectral analysis & measuring the quality
.
Bonum 1 at 56.0°E - siberian footprint : measurements at the center Lučenec/central Slovakia
geographical location : Latitude: 48.33° _ Longitude: 19.72°
measurement results are derived from the 3.7 m diameter antenna
date of measurement : 10.10 2010
Elevation angle : 24.3°

Bonum 1 : installed system Bonum 1: East Russia beam Bonum 1 : research point
dxsatcs waveguide line+Norsat 4206BF coverage area town Lučenec / Slovak republic
Prodelin 3.7 m Asia , Russia , Europe ... 48.33° _ 19.72°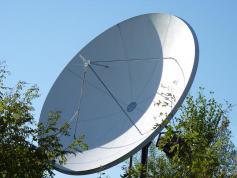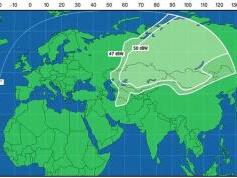 click for enlarge click for enlarge click for enlarge

--- Bonum 1 at 56.0°E - East Russia beam : spectral analysis and curent status of reception ---
.
_ spectrum of left-torque vector L _ _ spectrum of right-torque vector R _
12 226>12 456 : packet Tricolor Sibir , RSCC 12 245>12 475 : packet NTV+ Vostok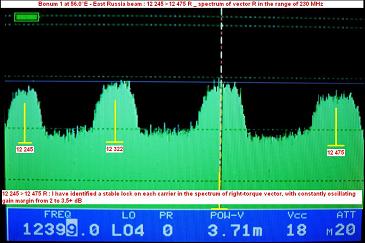 - time of measurement :10.10.2010 -
- defining the status of reception -

In the case of satellites Bonum I identified that it is a specific type of signal whose quality is increasing with the diameter
of 60 cm antenna varies only slightly in amplitude around +0.5 dB/MER or from bBER=4x10-2 to 2x10-2, depending on the
choice of carrier in the spectrum and moreover, gain growth in changing the antenna diameter of 300 to 360 cm is quite
difficult to identify because the signal level at each carrier permanently oscillates in the range of MER=+/-1.5 dB-60 min
and the difference between unstable and stable locking in some of the specific carrier for satellites Bonum requires
antennas to increase the diameter of 100 cm.
I initially thought that this is a problem of the polarization efficiency of the reflector, which distorts the reflection phase of
high-frequency waves with circular polarization which significantly reduces the resulting gain,but I achieved similar results
to other reflectors with different ratios of f / D, which the reflector is made from another type material as the antenna
Prodelin. This means that in this case is the specific waves of extremely low quality and high level of oscillation.
Bonum 1 at 56.0°E - siberian footprint : quality analysis of received packets NTV + Vostok, Tricolor TV Sibir and RSCC
Bonum 1 at 56.0°E - siberian footprint : 12 227 L MPEG-4 Packet Tricolor TV Sibir
VA pids data Q data NIT data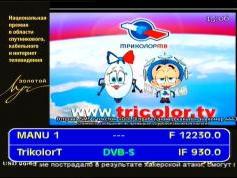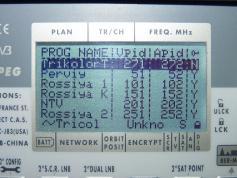 Bonum 1 at 56.0°E - siberian footprint : 12 245 R Packet NTV Plus Vostok
VA pids data Q data NIT data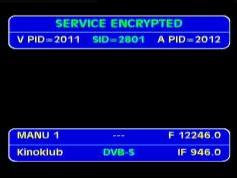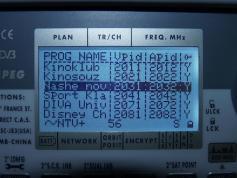 Bonum 1 at 56.0°E - siberian footprint : 12 303 L Packet RSCC Russia
VA pids data Q data NIT data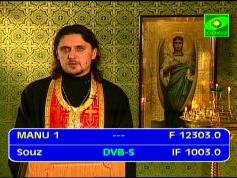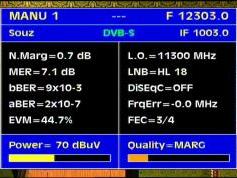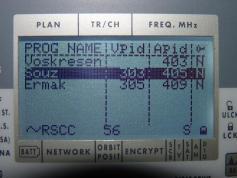 Bonum 1 at 56.0°E - siberian footprint : 12 322 R Packet NTV Plus Vostok
VA pids data Q data NIT data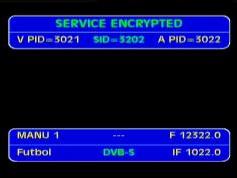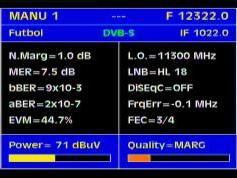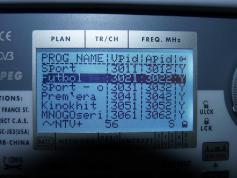 Bonum 1 at 56.0°E - siberian footprint : 12 380 R RSCC Russia
VA pids data Q data NIT data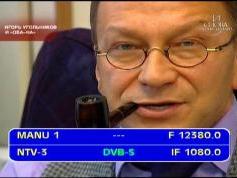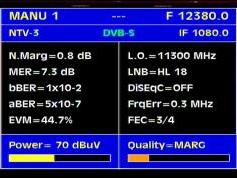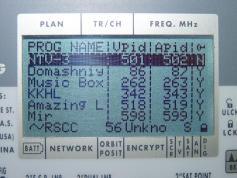 Bonum 1 at 56.0°E - siberian footprint : 12 399 R Packet NTV Plus Vostok
VA pids data Q data NIT data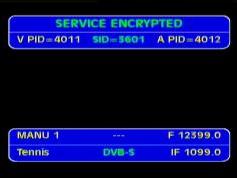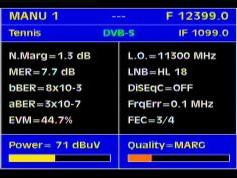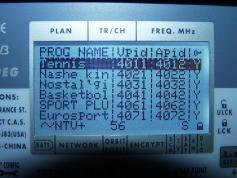 Bonum 1 at 56.0°E - siberian footprint : 12 456 L MPEG-4 Packet Tricolor TV Sibir
VA pids data Q data NIT data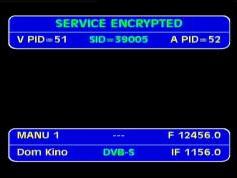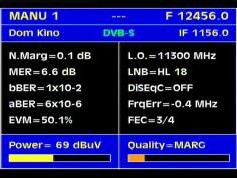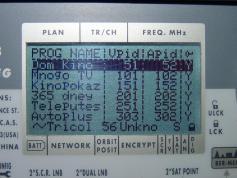 Bonum 1 at 56.0°E - siberian footprint : 12 475 R Packet NTV Plus Vostok
VA pids data Q data NIT data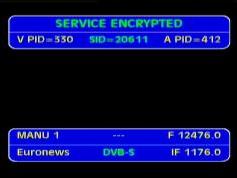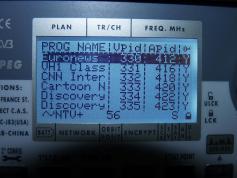 Bonum 1 at 56.0°E : TV List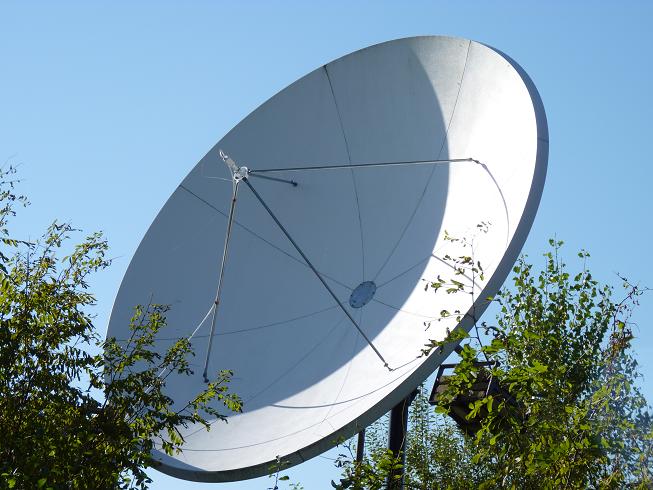 Bonum 1 at 56.0°E : relative Q & stream infos

12 322 L RSCC 12 380 L RSCC 12 322 R NTV + Vostok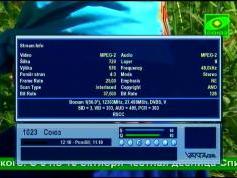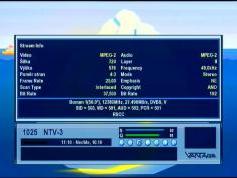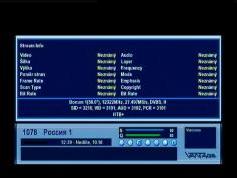 Bonum 1 at 56.0°E : Video presentations


Go to Video Section: Go to Video Section :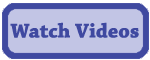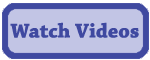 Bonum 1 at 56.0°East : update prepare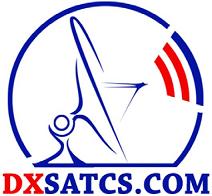 CZECH & SLOVAK DX SATELLITE CLUB
international professional portal
think-tank
Roman Dávid - author & founder
mail : roman.david@dxsatcs.com
Bonum 1 at 56.0°E footprint : East Russia / Siberia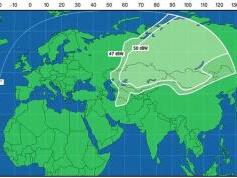 Bonum 1 at 56.0°E : snapshots