Measat 3/3a at 91.5°E
Measat 3 at 91.5°E : Technical data

Measat 3 at 91.5°E-global footprint :3 920 V Fashion One_FULL HD+3D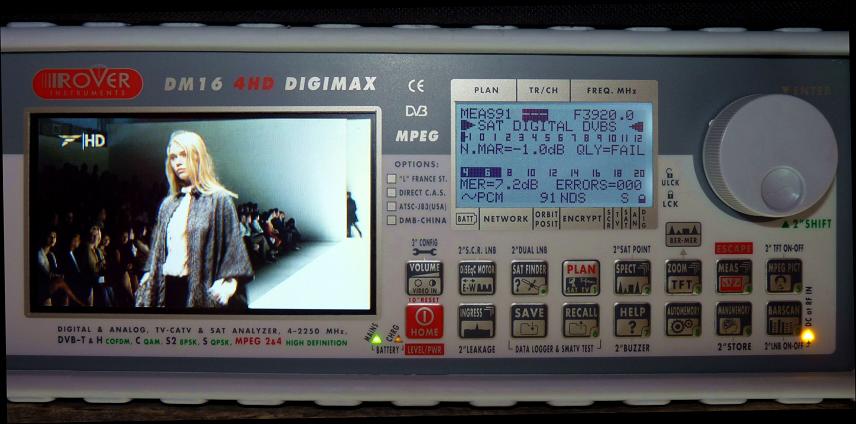 Measat 3 - Position : 91.5°E - TP : 24 C/24 KU - Lifetime : from 11.12.2006 - 15 years
.
Measat 3 at 91.5°E - global footprint : spectrum analysis & footprint & reception quality

.
Measat 3 at 91.5°E - global footprint : measurements at the center Lučenec_central Slovakia
geographical location : Latitude: 48.33° _ Longitude: 19.72°
measurement results are derived from the 3.7 m diameter antenna
date of measurement : 16-17.10.2010
elevation angle : only 3.1°
Measat 3 global footprint Measat 3 : installed system Measat 3 : research point
coverage area Prodelin 3.7 m,LNB Norsat 8215 town Lučenec / Slovak republic
Asia,M.East,Africa,Europe,Australia 48.33° _ 19.72°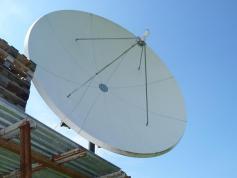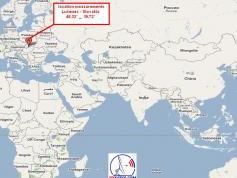 --- Measat 3 at 91.5° - global footprint : terms of reception & spectral analysis ---
a, 3 721 V _ TV Natin
b, 3 786 V _ feeds , 3 800 V _ Packet Measat , 3 814 V _ DVB-S2 Packet Sky International
c, 3 920 V _ packet GlobeCast Hong Kong
a, Measat 3 spectral analysis b, Measat 3 spectral analysis c, Measat 3 spectral analysis
TP 1C _ 3 721 V DZRH-Natin TV TP 5C _ 3 786 > 3 814 V TP 11 C_3 920 V : packet GlobeCast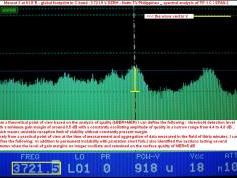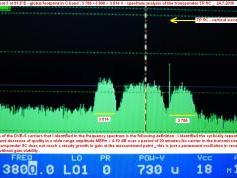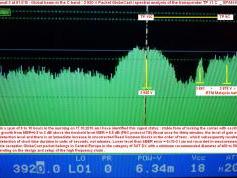 - time of measurement : 16.10.2010 -
- defining the status of reception -
- identification problem on 17.10.2010 -
I have done a detailed analysis of the entire HF string, which revealed a permanent source of interference in next sequence:
secondary radiant > primary radiant > LNB > coax cable > analyzer.For obvious reasons I will not be mentioned in detail the
source of interference but was associated with the noise temperature of the secondary radiant at elevation angle of only 3°.
The result of negating the source of interference was the status : occasional lock carrier is changed to stable lock,modest gain
growth in amplitude of 0.5 dB is increased by 0.6-0.8 dB / MER.If I would not reveal the source of interference, it would not
be recorded even a 5 sec video sequence because the carrier lock was unstable without any gain margin (FEC=7/8) !

! The following analysis of the quality status are no longer valid, because each carrier has come a significant
increase in quality !
- 3 721 V : DZRH - Natin TV -
nr.1 : from a theoretical point of view based on the analysis of quality I can define the following : threshold detection level
with a minimum gain margin of around 0.5 dB with a constantly oscillating amplitude of quality in a narrow range from 4.4 to
4.8 dB , which means unstable reception limit of stability without constantly present margin.
- surely from a practical point of view at the time of measurement and aggregation of data measured in the field of thirty
minutes, I can define the following: in addition to permanent instability with pixelation short falls,I also identified the sections
lasting several minutes when the level of gain margins no longer oscillate and remained on the surface quality of MER=5 dB.
- 3 786 & 3 800 V : TP 5C -
nr.2 : for each of the DVB-S carriers that I identified in the frequency spectrum is the following definition : I identified the
cyclically repeated growth and decrease of quality in a wide range amplitude MER= < 4-10 dB over a period of 20 minutes.
No carrier in the transmission range of the transponder 5C does not reach a steady growth in gain at the measurement point
_ this is just a permanent oscillation in reception quality without gain stability .
- 3 814 V : DVB-S2/8PSK/MPEG-4 Sky Racing promo -
nr.3 : Analysis of changes in the peak of POW-level field measurements in sixty minutes in length confirmed the permanent
changes in amplitude from 500 uV to 700 uV interval only thirty seconds.Lock DVB-S2 carrier transmission was possible only
in amplitude over 56.5 dBuV and only in the length of the unit is seconds not minutes,which is defined as an unstable signal
reception without any reserve.
- Analýza zmien špičky POW-V hladiny v úseku meraní a zberu dát v dĺžke šestdesiatich minút potvrdila permanentné zmeny
amplitúdy od 500 uV do 700 uV v intervale len tridsiatich sekúnd.Uzamknutie DVB-S2 nosnej prenosu bolo možné až pri
amplitúde viac ako 56.5 dBuV a aj to len v dĺžke jednotky sekúnd nie minút , čo definujem ako nestabilný príjem bez
akejkoľvek signálnej rezervy.V skratke zhrnutý stav >>> príležitostné uzamknutia DVB-S2 nosnej prenosu bez akéhokoľvek
ziskového rastu.
- 3 920 V : DVB-S/MPEG-4/HD/3D Fashion one USA in the packet GlobeCast Hong Kong -
within a span of 8 to 10 hours in the morning on 17.10.2010 am I have identified this signal status : stable form of locking
the carrier with oscillating gain growth from MER=0.5 to 2 dB above the treshold level MER = 6.5 dB (FEC Protocol 7/8).
About once for thirty minutes, the level of gain equal to the detection level and there is an immediate increase in
uncorrected Reed Solomon blocks in the order of tens , which subsequently resulted in the detection of short time duration
in units of seconds, not minutes. Lower level than bBER error = 6x10-3 I am not recorded in measurements.Stable reception
GlobeCast packet belongs in Central Europe in the category of SAT DX with a minimum recommended diameter of
370 to 500 cm depending on the design and setup of the high frequency chain .
.
Measat 3 at 91.5°E - global footprint : quality analysis of reception
Measat 3 at 91.5° - global footprint : 3 721 V Natin TV Philippines
IF data Q data NIT data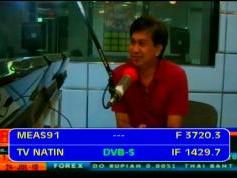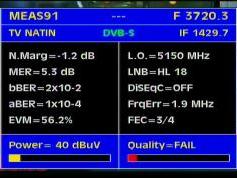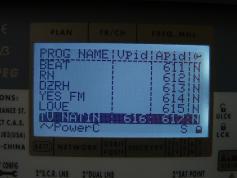 Measat 3 at 91.5° - Global footprint : 3 786 V feed 9 MHz PAL
V/A pids Q data NIT data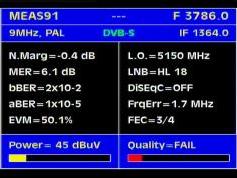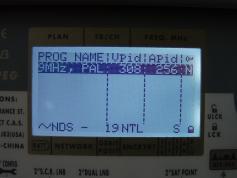 Measat 3 at 91.5° - Global footprint : 3 800 V Packet Measat
V/A pids Q data NIT data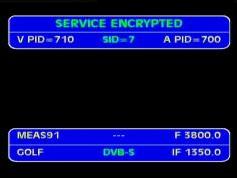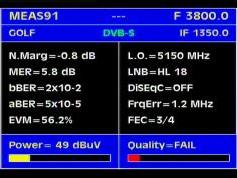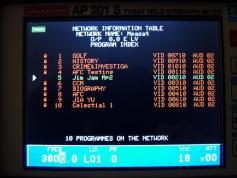 Measat 3 at 91.5° - Global footprint : 3 814 V SKY Racing Australia
snap Q data NIT data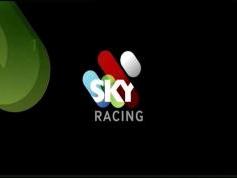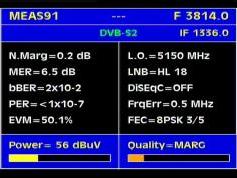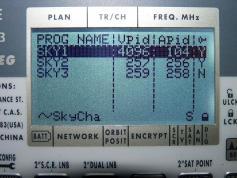 Measat 3 at 91.5° - Global footprint : 3 828 V feeds Tandberg
V/A pids Q data NIT data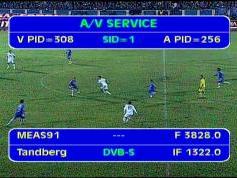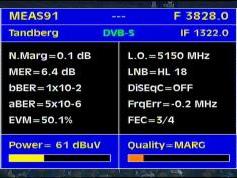 Measat 3 at 91.5° - Global footprint : 3 921 V Pacific Century Matrix-GlobeCast Hong Kong
V/A pids Q data NIT data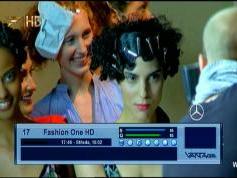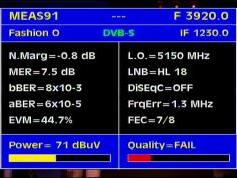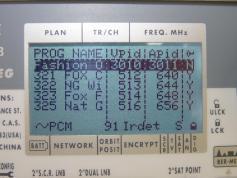 .

Measat 3 at 91.5°E : TV List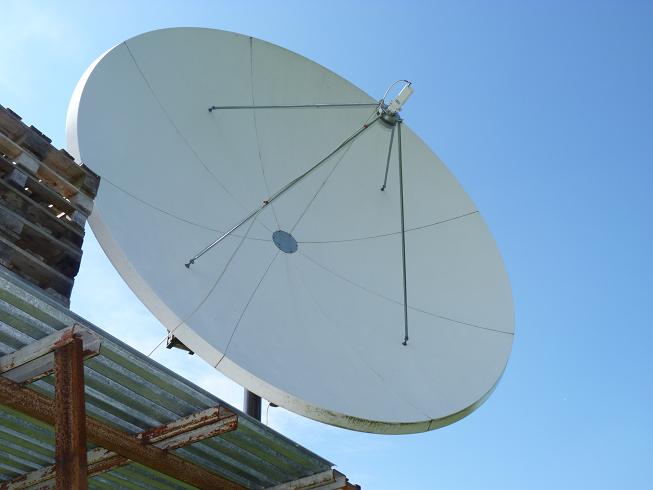 Measat 3 at 91.5°E : relative q

Measat 3 at 91.5°E : Video presentations
Measat 3 at 91.5°E : Update prepared

CZECH & SLOVAK DX SATELLITE CLUB
international professional portal
think-tank
Roman Dávid - author & founder
mail : roman.david@dxsatcs.com


Measat 3/3a at 91.5°E : DX News
Measat 3 at 91.5°E - Global footprint : 4 116 V feed HTV Vietnam
Measat 3 at 91.5°E - Global footprint : All Sports Network Hong Kong _ first HDTV lock from satellite Measat 3
Measat 3 at 91.5°E - Global footprint : actual changes on Pacific Century Matrix Network_Hong Kong / 3 921 V
Measat 3/3a at 91.5°E footprint : Global C / Asian C

Measat 3a at 91.5°E footprint Measat 3 at 91.5°E footprint Measat 3 at 91.5°E footprint
Global C band beam Global footprint_beam Asia footprint _ beam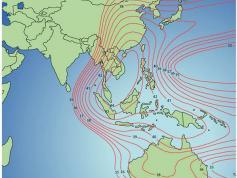 Measat 3 at 91.5°E : Snapshots