MICROMESH ORBITRON SX 12 / 3.6 m : DX equipment for best C & KU gainings in the UK _ sat dx
Antenna PF ORBITRON SX 12 / 3.6 m Micromesh : DX equipment for best C & KU gainings in the UK .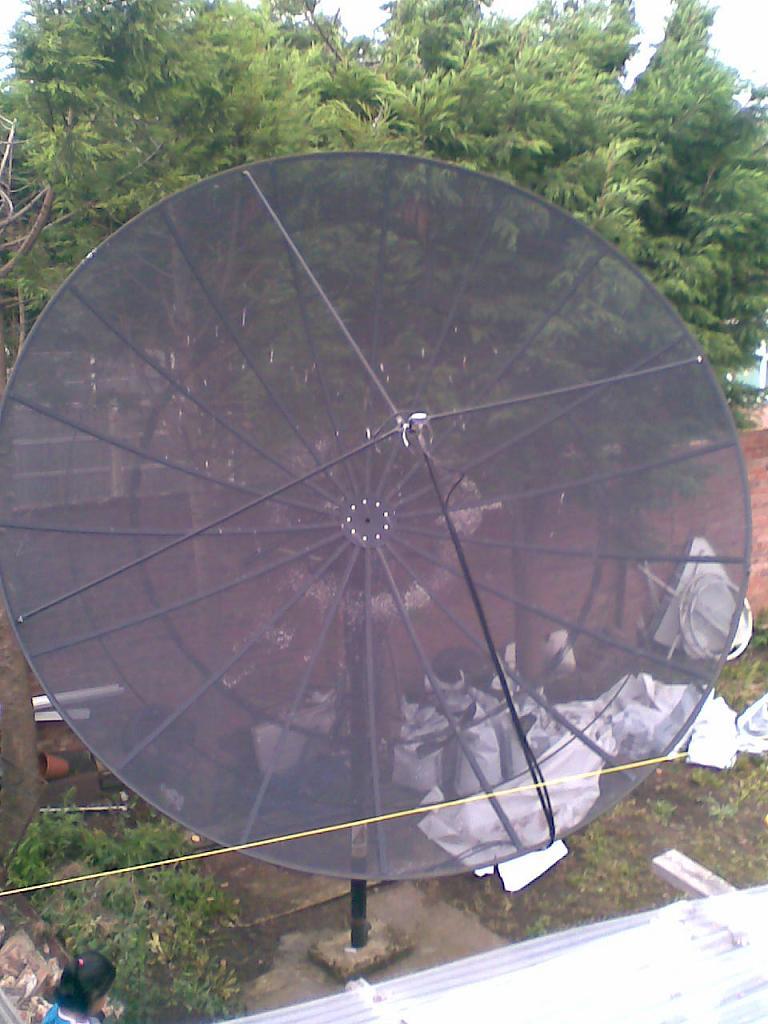 Question from : Mr. No name
Locality : United Kingdom UK
Question nr.1 :
Hi Roman
I Just came across your dxer website, what a great informative site, i just love it, full of excellant information. I have a quick question regarding the equipment you have shown in this picture :
Chaparral KU WIDEBAND POLAROTOR WITH ELBOW
can you please tell me where to buy this equipment -feedhorn,polorator,lnb etc..- i have a 3.6m orbitron micromesh sx12 antenna and i would like to upgrade. I'm finding it difficult to find satellite shops selling therse equipment. I would appricate if you could supply information where to purchase this equipment or even better advise me what is best suited for my dish.
Thank in advance
Kind Regards
Answer from dxsatcs.com :
Hi Mr. ,
in the present time Chaparral company stopped distribution for EU so there is only one option to buy chaparral products and that is to write to american sales department. Last year I made a business with this american company and this is part of my conference :
Chaparral customer service : Kathy Krenn - info@chaparral.net - kkrenn@chaparral.net
"We do not have a distributor in Europe however; you may buy directly from us. I have listed pricing for the products you are interested in below, please note that we accept Visa, MasterCard for payment and all prices and shipping are in US dollars.
Chaparral Polarotor with elbow $80.00
Chaparral Polarotor without elbow $70.00
Please let me know if you have any other questions or need further pricing on our products.
Kind regards,
Kathy Krenn - Customer Service - Chaparral Communications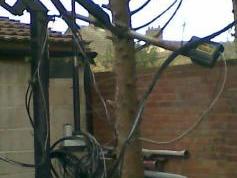 Question nr.2 :
Hi Roman
Many thanx for your reply, i very much appreciate all your help and time. I will contact chaparral directly the information you have provided me. Does the polorator come with the feedhorn ? i see you have an IRTE feedhorn connetced to chaparral polorator , where can i purchase this feedhorn ?
I will definitely join the dxer forum and introduce my orbition dish. Thank once again for all your help.
Kind Regards
Answer from dxsatcs.com :
Dear Mr. ,
You're right , this is IRTE KU feedhorn but originaly this feedhorn comes with dielectric plate for KU circular RZ/h-LZ/v vector conversion.You do not need same IRTE feedhorn for best f/D gainings for same quality MER/ ChBER ... resolution . If you try to use for example SMW XM-140 you will reach same quality as with IRTE feed in the picture - I've tested that many times before ...
My company use SMW products and if you want purchase this feedhorn or LNB you must direct contact this businessman from town Motala in Sweden :
Dennis Danielsson - Managing- & Sales Director
e-mail dennis.danielsson@smw.se
Tel. +46 141 216135
Direct +46 141 216134
Fax +46 141 215224
web www.smw.se <http://www.smw.se/>
Kind Regards
Question nr.2 :
Hi Roman
I got in contact with Dennis @ smw and i got a quote for the SMW WDL type E lnb @ High stability Lo +/- 1.5Mhz Part Number 122520 and the XM- 140 Prime focus feed - Part Number 220120. Just need your advice Roman, Dennis also quoted me for a Quarterwave transformer - Part Number 230110, would i need to purchase this, if i am going to use a Chaparral Ku-Wideband Polarotor - Part Number 11-4871-1 ? also do you have a part number for the chaparral 90 deg elbow ?
Thanx again
Answer from dxsatcs.com :
Dear Mr. ,
flange single polarity WDL Digital TYPE E with LOF stability +/-1,5 MHz + XM-140... this is a good choice
C/R quarterwave transformer is necessary between single polarity LNB and feedhorn for circular to rectangular duct transformation for low VSWR ratio , but if you will use Chaparral Ku-Wideband Polarotor , this part of HF outdoor sat set you DO NOT need.I'm using this C/R quarterwave transformer every day for testing LNB+FEEDHORN - for my work this part of the HF set is realy interesting !
Kind Regards
Question nr.3 :
Hi Roman
Thanx m8 i will order this lnb maybe i buy quarterwave transformer for future, to play with other feedhorns and lnbs. I also came across another SMW X-Line Wideband type E - High stability LO ± 1 MHz - Part Number: 120530. What you think of this LNB ? is this worth buying ? I apologise for all these questions, i just don't want buy the wrong equipment as these are very expensive kit to make a mistake in order.
Thank you once again for all your help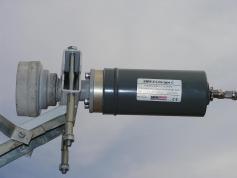 Answer from dxsatcs.com :
Dear Mr. ,
one cable LNB sulution - X-Line Wideband - is better choice in amateur conditions but WDL is professional two cable solutions. When I started using WDL Digital about 5 years before I quickly forgot about X-Line .I am understand your fears.... this is normal.If you buy WDL - this is best choice for KU band DX-ing.
Best Regards from Roman Dávid