DX reception PAY TV Tata Sky India from satellite Insat 4A at 83.0°E / KU band _sat dx


DX RECEPTION PAY TV TATA SKY INDIA FROM SATELLITE INSAT 4A 83°E KU BAND IN DUBAI - United Arab Emirates UAE + POSSIBILITIES OF SIGNAL IMPROVEMENT WITH PRIME FOCUS DISH WITH DIAMATER 180 cm - PARACLYPSE HYDRO .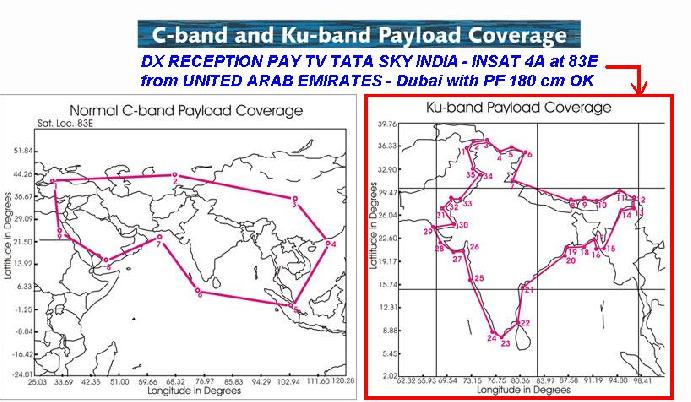 Question from : Ravi Manglani

Localization : DUBAI - United Arab Emirates UAE

Lokalita : DUBAI - Spojené Arabské Emiráty UAE

QUESTION nr 1 :
Hi Roman,

I live in Dubai, United Arab Emirates and trying to catch INSAT-4A Ku Band -
TATA SKY Package - Thompson Receiver.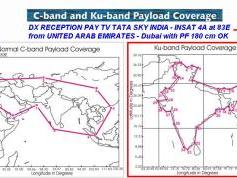 Following are the steps that I have done and my experiences:

1, 120CMS Eurostar Offset Dish and standard Echostar 0.5db LNB - Signal Level around 140 and Signal Quality - 0 - BER E-2 - No Picture on some weak transponders picture cracking rest working ok during Day Time. Night Time BER changes to E-3 and all transponders Working ok. So got rid of this installation.

2, 180CMS - Paraclypse - Prime Focus Dish Invacom LNB with C-120 Feed & Televes Line Amplifier - Cable Length around 10m to the receiver - Signal Level - 189 and Quality - 10~20 - BER E-3 (On Receiver) All Transponders working ok. Night Time Signal Level - 200 and Quality - 30~40 BER E-4. All transponders working ok.

Everything works now but I am worried about summer time since outside temperatures go up to 55 degree C at times. Could you suggest some change in LNB or feed to further improve situation or signal quality percentage. All transponders are broadcast on Horizontal on this satellite. Dish size cannot be upgraded or changed as I have to request my landlord and that's impossible but the quality of the dish is good. You might be having a good experience with Swedish Microwave LNB so if you can give me some feedback with your experience.

Await your comments and appreciate your help.

Regards

Ravi Manglani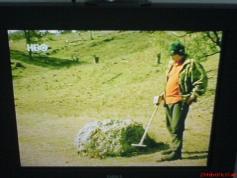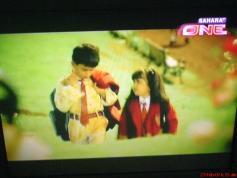 ANSWER from dxsatcs.com nr1 :
Nice to met You Mr.Ravi.

Now I have read at full length your reception experience satellite INSAT 4A at the orbital position 83° East in KU band. I would like to send you my coments and improvement to your PF dish set with diameter 180 cm but I have not get elementary technical data for example :

1, Parameter f/D your PF 180 cm .......??? focus point / diameter

2, Photo your REFLECTOR FEED from PF 180 cm ???

Can you send me Mr.Ravi this technical data with photos 1+2 - f/D + photo - in my mail adress roman.david@dxsatcs.com ???

In consequence I have write back my coments and improvement.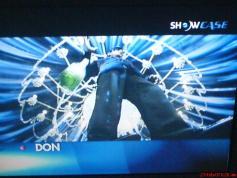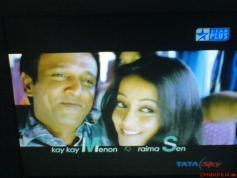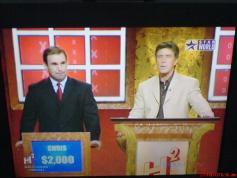 QUESTION nr 2 :

Hi Roman,

Will take some pictures in the day time and send it to you.Attached are the Invacom LNB & Feed Horn Details used. I will take some pictures in the day time tomorrow and send it to you for further evaluation of the issue.

Appreciate your quick response.

Regards

Ravi Manglani

ANSWER from dxsatcs.com nr2 :
Hi Mr.Ravi.

SIGNAL CONDITIONS :

All following recommendation with regard DX "fringe" reception TV PACKAGE TATASKY from satellite INSAT 4A - KU band - I will be weld only with prime focus dish EUROSTAR HYDRO 180 cm,because higly phase and amplitude noise earnings in locality Dubai with your ofset RX dish 120 cm is unstable !!!On condition that your DVB receiver Thompson measures objective elementary quality signal parameter BIT ERROR RATE - BER - / because proportional-percentional levels not make me factuality results such as Modulation Error Rate - MER - or Signal to Noise - S/N - / then I generaly affirm :

a,In the time of day signal spot Error rate BER reached about level 10~20 - BER E-03 - that is bottom part of variability E-03 with drift to lower variability E-04 !!!

b,In the night time signal spot Error Rate - BER - "jump down" or else spot signal quality "jump high" to the QEF = Quasi Error Free transfer videlicet E-04 that is speak full SIGNAL MARGIN likewise change for the worse weather !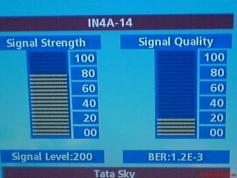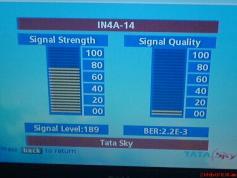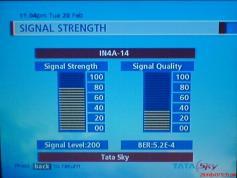 PRIME FOCUS DISH WITH DIAMETER 180 cm :

You have solid PRIME FOCUS one piece dish with curent parameter for instance Noise Temperature at the elevation angle 30° and theoretical designation gain at the unknown frequency in KU spectrum.This reflector is formed realy deep-form - lower parameter "d" - that is means in practically worse possibility of concentrations high frequency signal energy in the focus point or else lower efficiency ! Best predicative about it valuation relations betwen focal distance "f" and reflector diameter "D" - f/D=0,335 !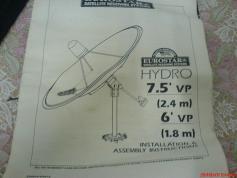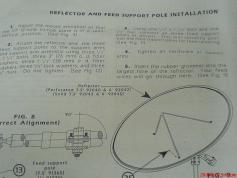 ADJUSTABLE FEEDHORN INVACOM ADF- 120 :

Yes, this is correct KU band feedhorn with scalar rings,with relationship to deep-form desigh reflector.Right situation adjustable fedhorn in focal disatnce 58,7 cm is determining full primary feed patern with low spillover !

ADJUSTABLE FEEDHORN INVACOM ADF - 120


CHOOSING LNB :

Flange universal LNB Invacom SNF 031 is the usual commercial product by considerable variation technical parameter for an example Local oscilator stability LOF +/- 3 MHz .... in dependence on surroundings temperature ,but this is the correct one cable solution in routine-non profesional satellite practices .Obviously this universal performance have many constrain such as poor-only 25 dB- isolation polarity wold , impossibility of full SKEW control if the polarity wold have change in the day time .... I suppose that your DVB Thompson receiver does not contain output +5V - pulse - GND - for polarotor like CHAPARRAL WIDEBAND, that is why one cable solutions the right choice.I have use profesional single polarity and full band LNB with dual output SMW WDL DIGITAL.From when I compare Invacom SNF 031 with SMW X LINE on the elevation east limit with EL=1,5° in Slovak republic by earnings high phase and amplitude noise degradation tv broadcast CGN TV in f=11 542 MHz,after it SMW LNB /WDL/ is the only one choice from me !

INVACOM SNF 031 - Flange UNI LNB with C120 waweguide



TEMPERATURES :

Ravi , don't be afraid about summer outside temeperature about 55°C,because I have piece of knowledge that LNB INVACOM works without let-up beside high tmp.levels than 55°C.

I with pleasure reply to all your questions Ravi.

BEST REGARDS.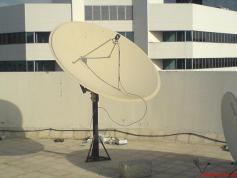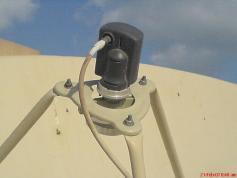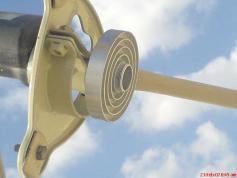 QUESTION nr 3 :
Hi Roman,

Thanks for your email. Can you suggest any other single cable solution for me to be able to have a trouble free viewing of Insat-4a Ku Band like change in LNB make or feed to further improve signal quality levels than the current situation. Also one more question is what happens when the satellite becomes old in age will the levels drop down further than what I am getting now. I am not too much satellite techie but have some basic knowledge and my installation expert is a person of Romanian origin who helps me do the installation ofcourse I stand by him and see how the things are happening. Also keeping the line amplifier in the system does this make any difference as without the amplifier before I tried with a STRONG LNB and the signal level on receiver was only 140 and after installing the level jumped upto 200 on the receiver meter the one you can see on the left of signal picture that I have sent you. Any other improvement suggestions are welcome from your end or should I be happy with the current scenario.

Regards

Ravi
ANSWER from dxsatcs.com nr3 :
Hi Ravi.
THEME SIGNAL IMPROVEMENT : I have test universal one cable LNB - MTI AP 8 TW and I have noted "gantle" but indeed measurability jump-high signal quality MER from 0,2 do 0,4 dB MER with RX Prime Focus with diameter 120 cm.

THEME OLD SATELLITE : Service life of INSAT 4A is 12 year from 2005-12-21 - 22:33 - and take for granted technical condition is difficult.

TELEVES LINE AMPLIFIER : There is no need to instaling LINE Amplifier with 10 m coaxial cable ,if you have quality for example RG 11 - 75 OHM coax cable,because after it your THOMPSON DVB not be demonstrate real NOISE MARGIN or chBER.

Best Regards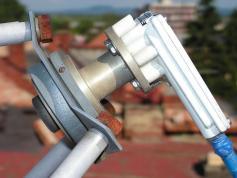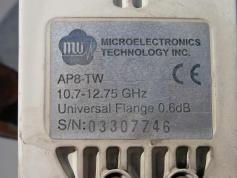 QUESTION nr 4 :
Hi Roman,

Can you suggest some high gain and high stability Prime focus LNB's from Swedish Microwave for single cable use cause I wish to try on my dish to see if I can get any further improvements on the quality of the signal. Also if there are more than one cable solutions then how to you connect this to the dish / receiver as I have no experience with these. Let me know your comments.

Regards

Ravi

ANSWER from dxsatcs.com nr4 :

Hi Ravi ,
Sorry, but in this time swedish company SMW-the first LNB manufacurer releasing a LNB with HEMT transistor-not made any universal 14/17 voltage switch polarity LNB with circular waweguide C120,videlicet one cable 22 kHz switching Low and High part KU frequency spectrum.....because SMW to prefer higher isolation-segregetion plane of polarisation by means of orhomode transducers OMT with minimal CROSS POLARIZATION actual parameter from 31,5 dB to 36 dB depend on frequency which is at least 6-12 dB better parameter compare with INVACOM SNF 031 !!!

The only one Swedish Microwave TWIN and Quatro LNB with circular C120 waweguide :

1, Twin LNB - Single Band, Vertical + Horizontal Polarization




2, Quattro LNB - Low- & High Band, Vertical & Horizontal Polarization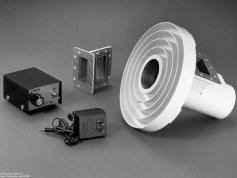 I recommend you best resolution with full SKEW polarity control in all sat.orbit with highest CROSS POLARIZATION and ISOLATION V and H pol plane by mechanical rotor for example Chaparral WIDEBAND Ku rotor or another !!! A matter of course with single-polarity and full KU band LNB DRO SMW WDL DIGITAL type E with extra low oscilator PHASE NOISE and extra high stability LOF +/- 1 MHz over temperature with two outputs HIGH and LOW band simultanously .

SMW WDL DIGITAL DRO - DUAL OUTPUT AND SINGLE POLARITY WITH LOW PHASE NOISE




SMW WDL DIGITAL TYPE E WITH EXTRA LOF STABILITY +/- 1,5 MHz IN MY WORK EXPERIENCE

For full Chaparral WIDEBAND KU rotor control you may apply for example : SEAVEY SC-10AC Polarization Controller : Provides remote selection of linear polarization. When used with feeds having remotely controlled circular polarization, can be employed to adjust feed polarization to vertical, horizontal linear or right-hand and left-hand circular. Operates from 115VAC, 60 Hz, 12 watts , or whatever analog sat. receiver with Mechanical rotor control : +5V,Pulse,GND . Your DVB receiver Thompson "must be able" to define LOF frequency 9,75 GHz and 10,6 GHz for LNB SMW WDL DIGITAL and between DVB and LNB you can connect for full pleasure 2-input DISEQ relay .

I am enginered to you this satellite configuration for best signal improvement with full polarization control and highest Cross polarization isolation.
Best Regards roman.david@dxsatcs.com
ČESKOSLOVENSKÝ SATELITNÝ DX KLUB - SATELITNÁ TECHNIKA V TEÓRII A V PRAXI