Stredový reflektor DH ANTENNA USA s D= 240 cm a f/D 0,375 v praxi _ sat dx

STREDOVÝ RX REFLEKTOR DH ANTENNA USA s D= 240 cm a f/D 0,375 v PRAXI + VÝHODY A NEVÝHODY KOMBINOVANÝCH VLNOVODOV C/KU SEAVEY + MECHANICKÝ SPôSOB VÝBERU POLARIZAČNÝCH ROVÍN V a H POMOCOU ROTOROV REISAT A HIRSCHAMNN ....

Otázka od : DANE
Lokalita : BANJA LUKA - republika BOSNA A HERCEGOVINA
TEXT OTÁZKY :

Hello Roman
My name is Dane.I am from Bosnia(city Banja Luka) and have a few question for You.
I think by DH prime focus dish 2.4 m SAT-LUX HELLAS /fotogaléria č.1+2/.Is that dish good?
And what is the best solution for watching C and Ku band satellite with one dish?I know You are explaind all about this.You are the best.I should like watch in C band RZ,LZ,V and H polarization.In Ku band V,H,RZ and LZ polarization.All that with one dish and minimum signal lose and with best cross polarization in both bands.
What do You think about this polarizer from Reisat AG./fotogaléria č.3/.Is that good thing?Can I watch C and Ku band with this one.Or only separately C and separately Ku.And wich is cross polarization?
Another what interesting me is Dual Polarity C / Dual Ku-band Linear Feed with 24 volt motor and Potentiometer, 3.4 - 4.2GHz. /fotogaléria č.4/ Is that good thing for watching all polarization in C and Ku band? What is the difference in signal lose between this polarizer on reisat and this big moving corotor.? Is that better or that which You made(separately C astrotel and separately Ku smw lnb with hirschmann polarizer)
Me interesting especially feeds on Intelsat satellite 902 and 904 in C band.But and all other.

That which You made nobody is not.You are explaind everything about receive complet C and Ku band.I respect You.
I believe You are understand me and You will explain me all about this.

Much greetings
You are the best

FOTOGALÉRIA č.1

ODPOVEĎ :
Nice to meet you Dane.
This is answer report to your questions.

TOPIC nr. 1 :

RX Prime focus - not ofset - solutions is the fundamental right choice to DX reception by reason that ....

a, Right designation feedhorn to f/D ratio guarantee full-value signal transfer from reflector to feed-in waveguide,on condition that keep focal distance !!!
b,Much good relation gainings/noise temperature G/T in the lower angle of elevation for an example Yamal 201 at 90°E-NSS l at 95°E in my location compared with any ofset dish.

...more than two benefits ...

FOTOGALÉRIA č.2 :
TOPIC nr. 2 :

One piece Sat Lux prime Focus dish /DH Antenna USA / with diameter range 240 cm from my point of view is the good choice for DX reception which you allow more than 95% all C and KU band satellites from orbital wiev :

from - 95°E / 0,3° angle of elevation in the Banja Luka /
to - 61°W / 0,5° angle of elevation in the Banja Luka /

in your location Banja Luka Bosnia.Most of the satellite I have detailing in the section TELEKOMUNIKAČNÉ DRUŽICE.Manufacturer DH Antenna made good-class one piece dishes and important to say that articles of inventory is currently exactly design KU band FEDDHORN for relation f/D - 0,375 and the more the better,by reasom that useful effect concentracion HF signal energy in the focus point connection with relation f/D.
exemplification : relation dish f/D - 0,32 meaning worse useful effect that relation dish f/D - 0,375 !!! / shallowness -- deep form dish /

DH ANTENNA USA - One piece solid aluminum dish with diameter 240 cm - INSTALLATION INSTRUCTIONS



TOPIC nr. 3 :

Every multiple C and KU band solutions such as ADL/ASTROTEL RP 3 C+KU and Chapparal Corotor and many more "two cable" UNI LNB multiple solutions,which I am test are being only halfway- compromise between signal quality and possibility simultaneously receiving two band.
sample : I have test two band-two cable multiple UNI LNB /Astrotel 14/17 V-H for C band and Invacom 14/17 V-H flange LNB for KU band/ from russian producer exactly made for prime focus dish through receiving satellite Yamal 201 - 90°E with prime focus dish name KOVOSAT 140 cm.I take the measurements of signal quality on satellite Eurobird 1 - f=12 560 MHz V pol in one step : with multiple LNB and second step : the same LNB Invacom SNF-031 I have disassemble from multiple LNB and mount on only with skalar feedhorn C120/C120.Signal quality "JUMP HIGH" up to +1,8 dB Modulation Error Rate !!!
That's just it I have everyday aplicate only separately solutions like Astrotel Precisoon 15K single polarity LNB for C band and SMW WDL Digital single polarity with mechanical plarizer Hirschmann CSP 1210 C - KU band.Naturally it is work-intensive in case change place RZ to LZ depolarization table.

FOTOGALÉRIA č.3 :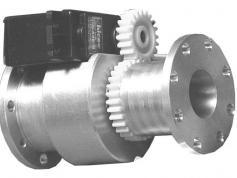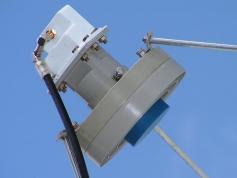 TOPIC nr.4 :
Mechanical rotor for KU band RT 467 is my point of view the quality selecting with slight passing attenuation and high Cross Polar segregation,fully comparable to my sat set with Hirschmann CSP 1210 C. RT 423 SET is made for Kathrein prime focus footing 180 and 240 cm in the beginning period,early in 90.year after.I have this Kathrein one set too,but with orhomode transducers not mechanical rotor.

FOTOGALÉRIA č.4 :


TOPIC nr.5 :

Dual Polarity C / Dual Ku-band Linear Feed.

I have visit web satellitedish and this linear C/KU FEED looks like quality or copy masterpiece from Seavey Engineering type : Model ESA-124D but this is classical two C and two D linear ports outputs FEED with high Cross Polarization segregation more than 32 dB , with NON - minimum signal attenuation !!! This product is usable with HIGH GAIN RX SAT SET with diameter from 240 cm to ...I see this feed in the England in the RX 570 cm with WDL DIGITAL - two outputs,one V and two from H pol.All products from this american company is the best on the market but very expensive.

your question : Is that good thing for watching all polarization in C and Ku
my answer is : YES

note :Chaparral Ku WIDEBAND polarotor have in dependence on frequency , higher VSWR parameter,that means - non provide fully signal transfer theoretic FEED+LNB PROPORTIONAL THEORETIC 1:1 - with same LNB comparing with old one piece Hirschmann CSP 1210 C.

At the conclusion :

Dane,I am rejoice my,that you are occupy about sat.engineering.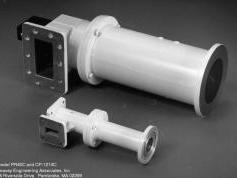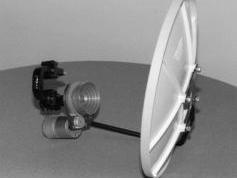 ODPOVEĎ od DANE :
Hi Roman

Thank You so much for the quick answer.
The explanation is in your style.I learnt again something new.I did not expect that but You are not only expert for satellite technique.You are good man who will help.I believe all what You say about receive satellite programs.You have knowledge and experience.What You say that is end of knowledge.And I am only ordinary man who like satellite programs and feeds and who will extract best of the one dish.Now I have money only for dish.When I buy all I will send the picture on your site.I spend lot of time on the internet to find best solution for receive C and Ku band together. It seems I find that but that big moving corotor is so expensive.If is it good ok.Than it is not expensive.

I wish You all best
Greeting

Dane

ČESKOSLOVENSKÝ SATELITNÝ DX KLUB roman.david@dxsatcs.com